It's my fourth year to attend the biggest and much anticipated annual pop culture event in the UAE - Middle East Film and Comic Con 2016 (MEFCC). The festival returned to its fifth year last 7th to 9th of April 2016 which was held in Dubai World Trade Center.
2013. I attended my first MEFCC event on their 2nd season (2013) as a photographer without a badge, more of a photographer taking a snap shots. It was held in Mina Seyahi ground in Dubai Marina Yacht Club in Al Sufouh (See my related blog here). My sole interest in attending this kind of festival is to capture Cosplayers, their fancy looking costumes interest me so much. I shot all images with a 24-70mm & a 70-200mm lenses with a camera mounted flash. Nothing extraordinary in the photos I have taken, struggling so much to have an appealing shots by depending a lot on post processing, well I guess you won't improve in your craft if you don't gathered lessons from your past experiences. This event was one of the gig that ignites my passion to event photography, I love shooting people and their lifestyle. I once addicted to gaming during my younger years, my first console was Atari (River Raid, Pacman), followed by FamCom (Double Dragon, Mario) then Play Station (Final Fantasy, Metal Gear). I witnessed how games evolved from the graphics to the extreme rated contents of every title. I guess this factor affects my interest in attending and documenting Cosplay related events thru photography. I started to attend related events (GAMES, IGN, Cosplay Photoshoot) after MEFCC to boost my experience and improve my portfolio photos, good thing in Dubai is that there are a lot of event to choose from where you can easily sneak in to take some photos for your portfolio.
2014. Referring to the outcome of my photos from the previous season, I decided to look for something extraordinary for the 2014 season, I decided to use the Jarvie's Window style of photos - shooting with a Ring Flash. This style is a convenient type in this kind of packed event, you only need a camera with a fish eye lens (I used 16mm fish eye lens) and a ring flash on it, space was not a problem, the closer the subject to the camera the better the result it will be, no need to worry for a cluttered background. A lot of people was curious with the style I used, many appreciated it because it suits perfectly for the event, few doesn't like it because images were distorted and it looks awkward and hilarious. For the 3-day event, I received several heart warming appreciations, I have created a gallery with more than 300 faces of cosplayers captured using a ring flash.
2015. After several months of shooting, I earned a substantial experience to brag about, so I tried my chance to apply for a Media Pass on MEFCC's 2015 season, luckily I got selected and received my first Comic Con badge. I thought of a different way of shooting the Cosplayers, I planned to do a low-key lighting, I decided to use a remote trigger to use my flash off-camera, this method gives me a better control of my light resulting to a more dramatic lighting effect. I used a 24-70mm with Westcott Rapid box 26" Octa on my SB 900 flash, this octa box provides a soft quality light with a pleasing and remarkable catch light. Camera on my right hand and flash on my left, I still can't let go of the Ring Flash effect so I still carried it with me and took a few shots with it. The event was crowded, I intended to capture every scene with a dark background to hide the cluttered crowd in the frame with a properly lit subject. A quick way to do that is, on a Manual Mode, meter the background and underexpose it, then manually set the flash to give a substantial power to lit your subject. I created two galleries for the 2015 season, the Soft Box & the Ring Flash galleries. Few of my images were used by the MEFCC PR team for their social media campaign to promote their other event which is GAMES15.
2016. I almost missed having the media pass this year, I was not aware that there's a need to register to secure a badge. Registration was closed weeks before the event and my contact from the previous years was no longer in-charge, I panicked and tried to look for any contact for assistance, I submitted an intent but expected a less chances of being answered. But luckily, after few days of waiting, the new PR in-charge reached me and they have approved my intent.
I never thought of changing my game plan on how to shoot the Cosplayers this season, I still preferred to shoot dramatic portraits using low-key lighting. I stick to use off camera lighting, but instead of using flash I preferred to use strobe lighting. Strobe lights are more powerful than flash, it can give almost 3x more power compared to compact flash. I used a Profoto B2 off-camera flash with an OCF Beauty Dish mounted on a tripod. I guess a lot are wondering on how will I be able to setup this thing in a crowded event like this? I just crossed my fingers hoping that this will work. As soon as I stepped inside the venue, I quickly found a perfect spot for my intended shoot, the black walls of Mortal Combat booth. Only few people passed this area, this is the farthest part of the venue, less path taken by anyone. I opted to stick to this spot since I found it appealing to capture portraits of Cosplayers using a single light on a dark background. I would prefer to capture less Cosplayer with a neat image rather than shooting a lot of them randomly in the hall with a messy background. Since less people pass by the area, I roam around the nearby area from time to time to invite Cosplayers to my spot, I was so glad that all of them were much willing to come and happy to be captured. I recognized some familiar Cosplayers that helped me gather lots of Cosplayers for this shoot.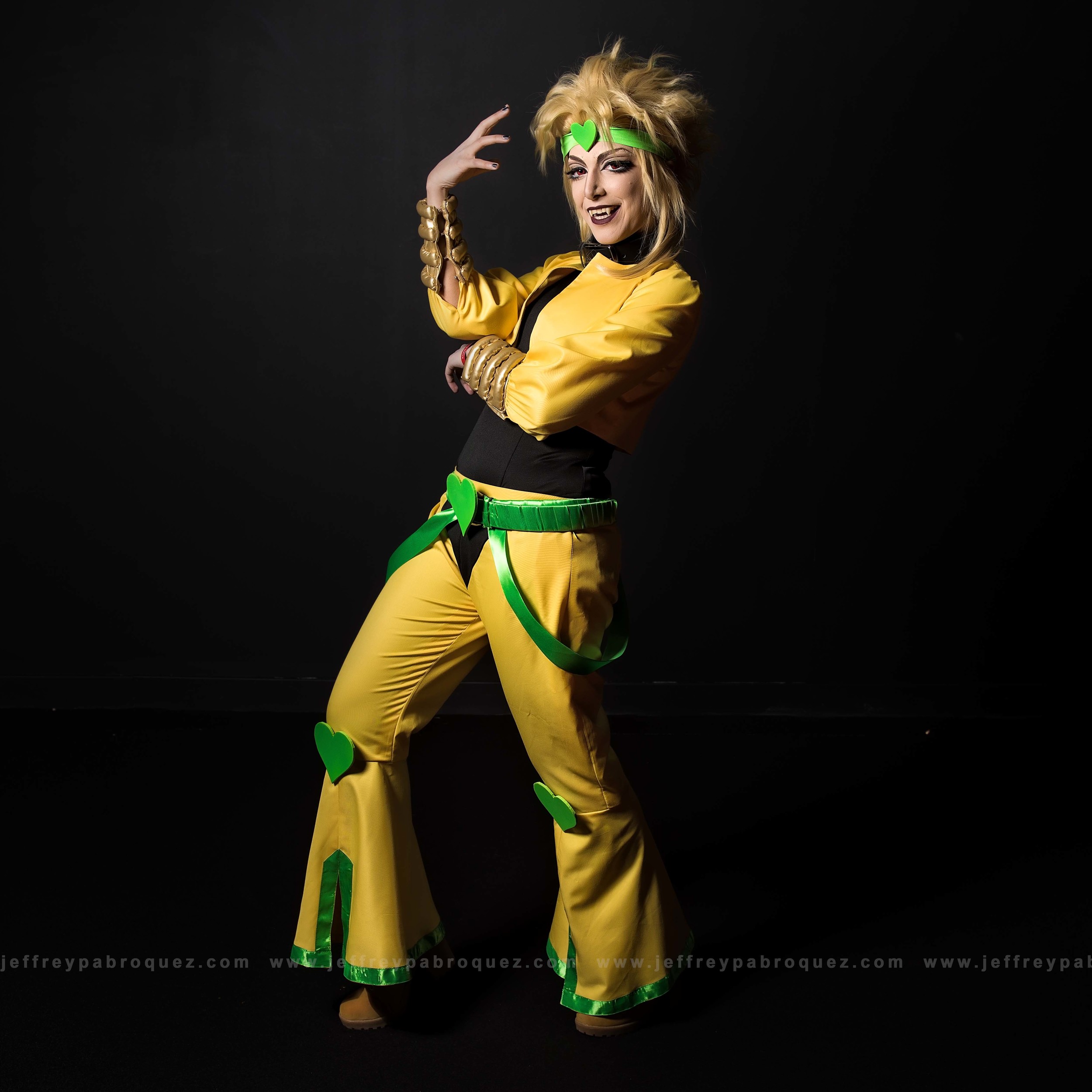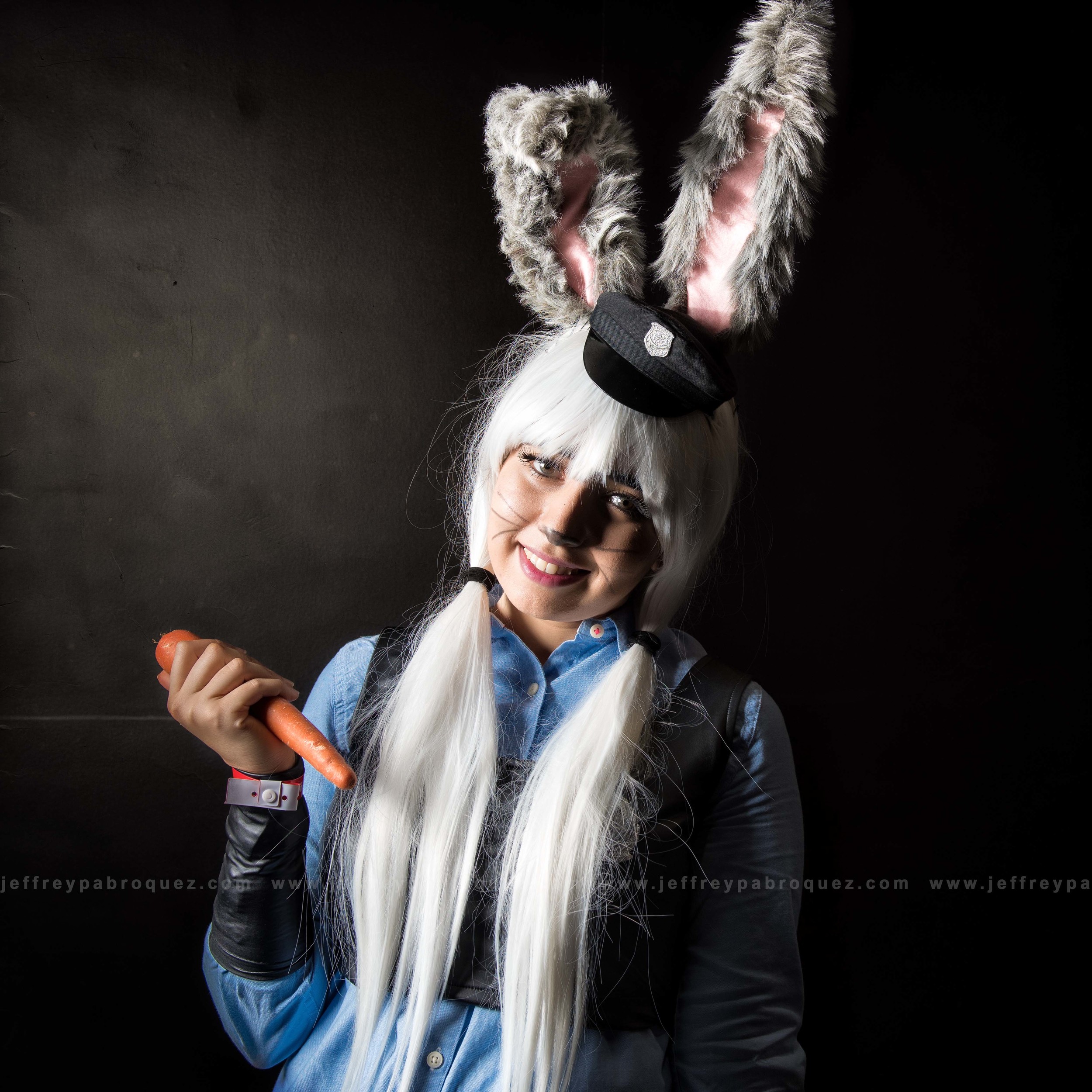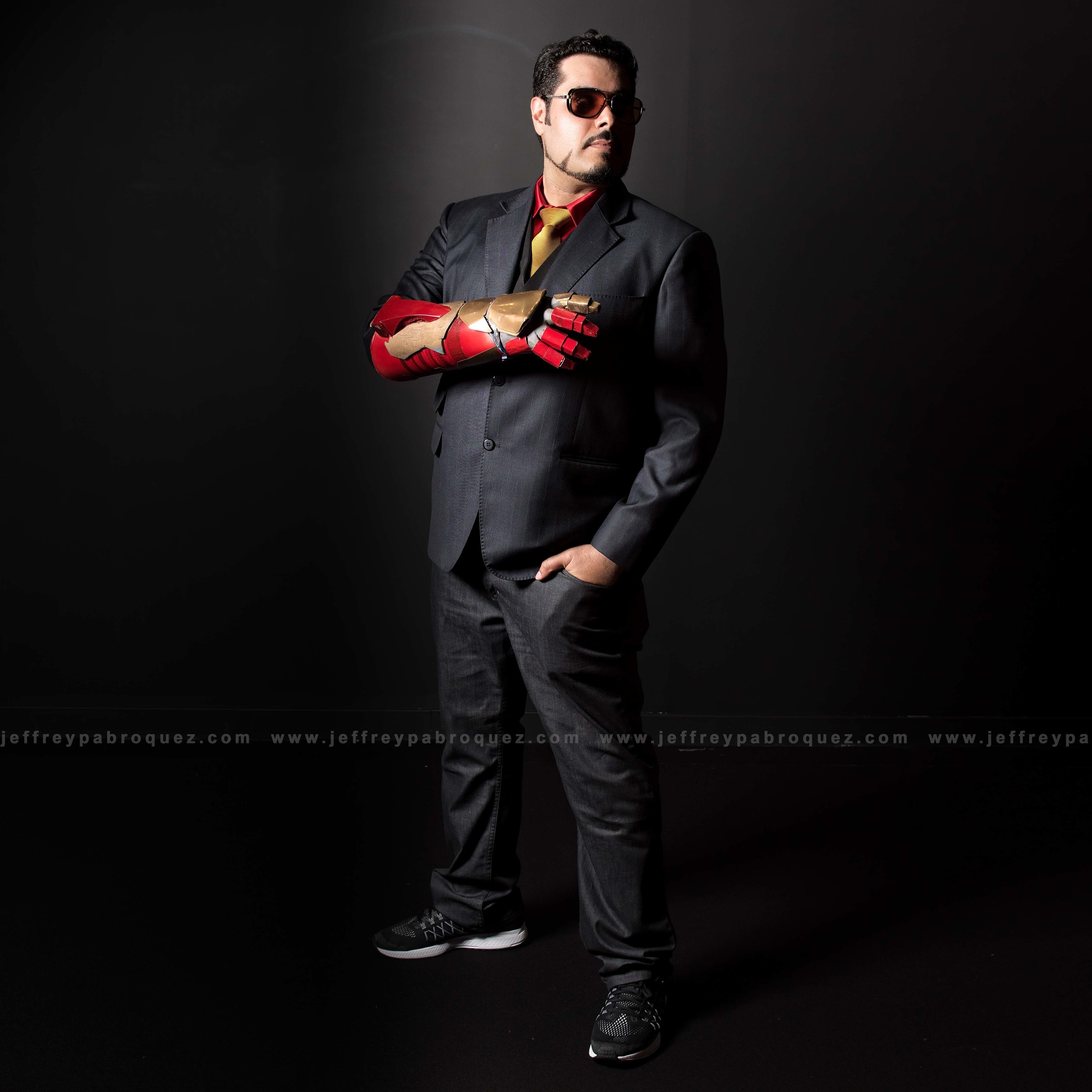 Well I admit that I felt a little bit disappointed because I preferred to stuck to a single spot only, I missed a lot of wonderful Cosplayers that were so appealing to shoot, but when I look at the quality and framing of my shots, I found it more satisfying even though I missed a lot of them. Maybe some will not believe that it was taken during the event or maybe assumed that a lot of post processing work was made to come up with this neat background. But honestly, this was the most easiest shoot that I have done next to the ring flash effect shoot in terms of post processing, the images were almost right out of the camera, no background to clean and I have done the right exposure during the shoot, very less time on post processing. The only additional step on my post processing work flow was the texture filter application for the background. I used OnOne Photo Perfect 10 filter for Photoshop, a simple application with a variety of texture to choose from.
In this type of lifestyle portrait shoot, observing proper respect is very essential, asking permission is the fundamental thing to do before clicking the shutter. Not all Cosplayers are there to be photographed, some might say "no" but majority of them will say "yes". There are few who will asked you first on who do you shoot for before they give you permission, I guess they just want to know on where the photos will be used or posted. Being approachable with a substantial level of self-confidence are also necessary, imagine asking permission to hundreds of people before taking photos. Handle your composure well if you will be declined. Learn to direct your subject, not all Cosplayers are used of being photographed, there will be first timers that need to be guided. Give suggestions on how to look good in front of the camera, show them the right angle towards the light, chin up or chin down, move left or move right. Refrain from ambush shots, give them time to prepare, suggest any odd things that need not to be in the frame (it's so uncool to shoot them carrying an odd looking shopping bags on their shoulder). The most important thing to do every after shoot is to show to your subject the result of your work, show them the back of your camera, share some thoughts and opinions to each other, trust me, it's feels so good and rewarding when you hear appreciation of your work on the spot. Appreciate your subject, their effort and time are very valuable, the time they spent in preparing and handling their costumes require compliments. All Copslayers I've met were amazing, very accommodating and friendly. If only I can shoot every Cosplayers who attended the festival, I will never have any second thought. This guys prepared and worked so hard for this event, I admired their creativity and self-motivation to portray their character of their choice. I can't wait for the next Cosplay event to meet again this wonderful people.
Here are the list of my gear, all items are available locally (UAE), mentioned also are the stores where you can find the following items. ( I am not affiliated with any brands, stores or suppliers, I prepared this list for convenience)
Thank you for your visit. If you found this article helpful, please click the heart button, if feels good to see my heart grow.